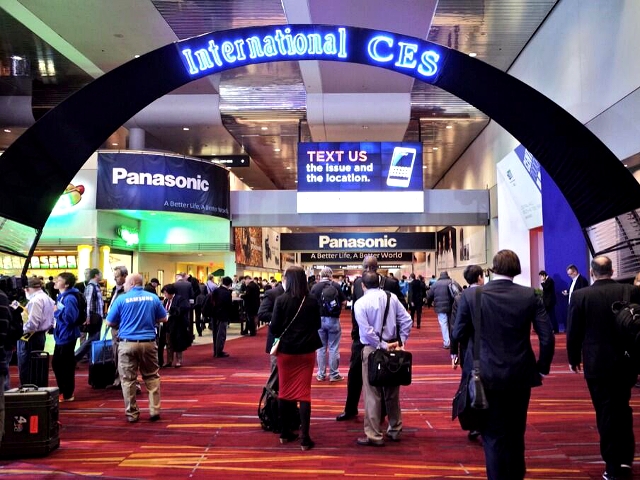 DIGITAL MEDIA FESTIVALS & STUDIOCLUB.COM

TAKE YOU ONCE AGAIN TO THE BIGGEST TECH EVENT IN THE WORLD... THE CONSUMER ELECTRONICS SHOW

LAS VEGAS, NV, January 7, 2015 – The next generation of technology innovation took the spotlight as the curtain rose on the opening day of the 2015 International CES®. Day one of CES saw more than 3,600 exhibitors launching new products, and the leaders of Ford and Intel making major announcements and outlining their vision of technology innovation. Owned and produced by the Consumer Electronics Association (CEA)®, the 2015 CES is the world's gathering place for all who thrive on the business of consumer technologies and runs through Friday, January 9 in Las Vegas, Nevada.

Gary Shapiro, president and CEO, CEA, kicked off the 2015 International CES by delivering the State of the Consumer Electronics (CE) Industry address Tuesday morning. He announced that revenues for the consumer electronics industry are projected to grow three percent in 2015 to reach an all-time high of $223.2 billion, according to The U.S. Consumer Electronics Sales and Forecasts, CEA's semi-annual industry report released on Tuesday. He also reinforced the importance of a forward strategic path on innovation both for the industry and the world.

Gary Shapiro, President/CEO

Consumer Electronic Show
A briefing on Neil Young's new company PonoMusic

and his mission to save music has been a big buzz around CES

We see Neil Young as the Silicon Valley Connection to

the Consumer Electronic Show via Music...think about it!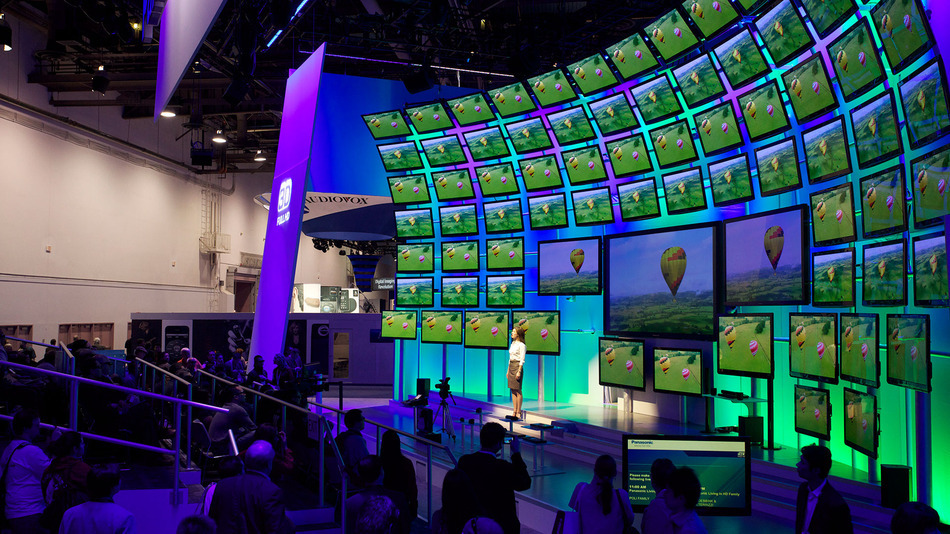 CES 2015 HOT TOPIC: ALL YOU NEED TO KNOW ABOUT CONNECTED TV... we are coming back to the living room

and everything is connected to the TV...and the screens

and quality is WOW AND THIN AND 4 G IS POWERFUL...

In 2015, nearly 100% of media buyers expect to buy Connected TV ads, yet less than half actually know how. BrightLine's Connected TV Survival Guide offers a crash course in everything you need to know about CTV. Don't be left behind — arm yourself with a strategy that includes Rich Media Ad Products for TV.... so there is something new to think about... from the Digital Age. TV SCREENS PORTEND TIS NOT DEAD...
Kenny Lee Lewis, is playing a 3D Printer made

guitar at CES before going on with the Steve

Miller band that night. Kenny has played

with Miller 30+ years.

Monster Retailer Awards show at Planet Hollywood, Head Monster Noel Lee

NoelLee said he remembered first seeing the Steve Miller Band

at the Fillmore in San Francisco way back in the 60s. Now, after a long and

illustrious music career spanning nearly 50 years, Miller remains in top form,

sending the audience of more than 4,500 through a journey back in time, per-

forming songs from back during a time when things were a whole lot simpler.
auto-mated technology

It was a out there at CES for automotive tech, with major advances in self-driving car technology being shown, as we drive closer to the future...

off by Audi, Mercedes-Benz, BMW and a number of automotive suppliers. In addition, Apple CarPlay and Android Auto will connect with your favorite phone in many cars.
MOBILE WIRELESS TECHNOLOGY,

THE CLOUD AND BROADBAND ARE CONVERGING TO SPUR INNOVATION

AND TRANSFORMATION BUSINESS

AND SOCIETY

"Wireless is making Internet usage "explode," said John Donovan, AT&T technology and network operations senior VP...Ericson

CEO Hans Vestburg said, "Innovations spurred by mobile and networked tech-

nologies will be needed to create smart

cities "if this planet is going to survive."

TOYOTA: HYDROGEN FUEL-CELLS CARS ARE

COMING ALONG WITH DRIVERLESS CARS...

THE AUTOS AT CES WERE MIND BLOWING!!
Headphones going wireless in a big way
Bluetooth speakers have been a CES mainstay for years, but they're now the "me too" commodities that are taken for granted in nearly every booth. And while wireless Bluetooth headphones are also old hat at CES, they seemed even more ubiquitous this year, especially with more established brands like Sony and Sennheiser dominating their new lineups with wireless models