THE UNDETECTABLE HOMELESS


A Weekly Cyberlog 2007
INNOVATIVE COOKING ON THE ROAD:
PART 2 of
METHODS AND RECIPES

I want to begin with what I think of as a very possible "success story." Three years ago I met a woman in line at a crowded Starbucks and we began to chat. With coffee in hand(s), we were sort of forced to share the only table available. Naturally, we began to talk about food, especially since we were comparing our desserts. Dolly revealed that she had owned an old NH diner that she and a partner converted to a small restaurant without the long bar-with-stools. They were successful until a fire destroyed the entire restaurant. The arson squad suspected foul play, but there was no evidence at all. The stigma caused a rift between the partners and she disappeared, leaving Dolly to deal with all of the police problems as well as the insurance company which refused to pay off. With bills mounting and her modest house threatening a foreclosure, she ended-up with just one valuable item: an almost new RV with amenities. The upshot was that she moved her belongings (after a huge yard sale) into the RV and left NH. She had been living in it for 2 years when we met….
"I miss cooking, you know? I mean I miss the process – the creativity of making up recipes, trying them, and finally putting the item on as a special and then on new menus as a semi-permanent meal. I never made a normal hamburger or dog. I would use them included in another type of meal, but never alone. People could go elsewhere for plain stuff….A superb dinner is like a great painting, don't you think? You remember it with some kind of appreciation for the aroma, taste, and texture. If people found a fondness for a particular meal, they would probably order it again, and that made me feel real good – about myself and what the meal said to people….

Like my meatloaf. It wasn't a diner meatloaf. It was a mélange of ingredients that only a chef would create. I started with very good ground sirloin, veal, and a little pork loin and added merlot [it's a red wine], garlic, onion, and mesquite seasoning as a marinade. After it was refrigerated for a couple of hours, I crushed fresh parsley, basil, and rosemary and mixed it in. Then I'd add a couple of whisked eggs and a palmful of cornmeal, and then fresh vegetables, like peas, carrots, and peppers, green and red. Smooth it all out, add more merlot, and top it with a homemade pasta sauce and bacon. After it baked until almost done, I'd add mashed potatoes with onions on top and let it brown. Oh, boy; I can taste and smell it now! On the side would be homemade coleslaw with pine nuts, and I'd recommend the dessert be my best cheesecake-of-the-day.

You'd think I couldn't do that recipe now, wouldn't you? But I can, in my RV. I haven't made it for months since I still have the creative feeling to make something new….I travel a lot now and I love to barbeque outside in decent weather. So, I'm trying to use my imagination on what is out there for me to cook on in Rest Area pit places, the beaches, and beside my car when wanting to just use the portable barbeque for sandwiches or omelets or tortilla wraps. I like the flour tortillas for wraps, but I make marvy corn tortillas – quesadillas – on the grill. They're easy and quick to make for lunch. [I asked for her recipe.] I usually use leftover chicken or turkey, shredded, to add to the oiled skillet – and you only use olive oil! -- with chili powder, cumin, garlic and onion, and any mushrooms that I have around. I let that cool a bit and add lots of grated cheeses, at least Monterey Jack and cheddar. I oil one side of the tortillas if I'm making more than one and put them, oil side down, onto an aluminum baking pan so that I don't have to wash my regular one. I like toss-aways! Then, I put the pan on the grill. I pile on the chicken and cheese mixture and press down and slap more oiled tortillas on top. I can flip them over if necessary to brown both sides, and then it's time to eat!

I talk to myself about trying to start another restaurant, and then I'll chat with other women traveling alone and ask if they have ever been a [sic] restauranteer…."
I have asked other women as well, since that seemed to be a viable business, and about 2 years ago I met a vehicle-dwelling lady who had worked as a waitress for many years and obviously loved to eat. She gave me her box number and I asked Dolly – through her box account – if she would like to talk to Helen. They met and have been scouting for foreclosures of old diners or small turnkey restaurants as they travel in tandem around the Northeastern states. I have grantwriting ability, so I'm ready to help them apply for a loan if they find a suitable location. Dolly's RV is fair collateral; I think that they have a good chance for a successful business….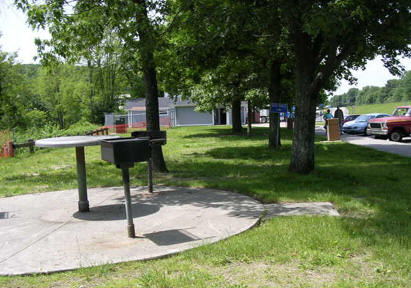 I saw Phyllis washing her clothes in an upscale department store ladies room. I took out a stained shirt that I carry when in a mall or scouting any public washroom and did the same. "Wine at lunch," I said, smiling. She looked at me carefully and smiled. "Me too," she said. We exchanged how to get stains out and I saw her hesitating after drying a blouse. I saw the large cotton bag on the floor with other clothing. It had a fancy store logo, one that was in that mall. I took my book (SHADOW WOMEN: ) from my purse and put it where she could see it. "That's me, years ago," I said. I put my card on top of the book and then said that I'd wait outside on a bench if she wanted to talk. She did.
"I worked for about 23 years as the head of the cosmetics department in a very expensive store. I guess I expected too much, for in the end, when the store was sold, there wasn't any benefit or retirement funds. I was sure I was contributing to something, but all I could look forward to was eventual Social Security and my personal IRA. It would be enough, I figured, but prices go up and up and I realized that I couldn't keep my apartment after another year or so….I have a daughter who I could live with if her husband hadn't fought with her about my moving in. He didn't ever seem to dislike me, but then he didn't see me that often, so maybe that's fair. I couldn't ruin their marriage, so I thought about friends, but didn't like any enough to live with. And, I don't think they would have been happy either or one of them would have asked me to share….

I didn't want to wait for the last minute. I am used to planning. I took out my IRA and bought a used – very used – Born Free. It's terrific, but old and I've had some heavy duty repairs. Still, cheaper, nicer, and safer than a room somewhere in a bad neighborhood….I like to stay around here since I can find what I need and have made a few friends through the local vet [veteran's] center….I can park in a few safe places at night with two other RVs, but when I want to be alone and cook on my portable grill in the summertime, I go to this park where anyone can cook and not be stared at….I love salmon and tuna, so I stock up on cans when I can, at sales, and I'll tell you one of my favorite meals….This mall has a great food court, so I can eat cheaply after 6pm when the prices drop. I've tried all of the stalls but like the Chinese and Italian the best….I can get really good croissants after 6 also, and I buy at least three to eat at midnight – dipped in melted chocolate….

I adore sesame oil, and that goes well with any fish dish. It's sort of Asian-ish especially with other Asian seasonings. I make a special mayo with lots of scallions, some grated ginger, soy sauce, and some sesame oil. I add that to a can of chunk tuna or if on sale, salmon. The tuna can be used right from the can with the Asian mayo on fresh thick French bread, or I can put a skillet on the grill for a hot meal. I like a baked potato in tin foil, or I can just add the potato slices in the pan with the tuna, separated, but it doesn't hurt if they meet in the middle….I just love desserts, and one of my favorites is to slightly grill wide slices of pound cake or use thinner slices on a pan and then put canned fruit or preserves between two and make a dessert sandwich. If I have any canned whipped cream, that makes it even better, cold or warmed…."
I have known Betty for several years and usually find her in MA just before and after the Brimfield flea shows. Because she lives out of a truck (with her sale items), she has a fine Weber grill and attached smoker. If one is good with making metal things, a smoker can be created out of a grill and a domed lid…with "trays" holding both wetted wood chips and charcoal. I've watched a man working on one, and I wouldn't have the patience to do so, but he did it easily. One just has to have the correct matching grill and "smoker" lid.
Betty likes to cook for a few of her friends after show hours, so she hauls out her Weber and makes the fastest creations she can. If she isn't quick about it, the beers and wine fill all appetites. However, she is known for her roasted whole chickens, and when I first saw her, she had someone make an unusual item for her. It was a big round pan with a smaller one in the middle where she put herbs or a stove-top stuffing mix. There was a cone-shaped metal thingy that had holes in the sides, and upside down, on that she would put a whole chicken – his interior impaled on the cone. All kinds of oils and seasonings were rubbed on the chicken, and wine or chicken broth was poured into the well of the larger pan. She put that on the grill and covered it for awhile to cook through, and then took the top off until the skin was browned.
I recently received a mail order kitchen catalog with what seems to be the identical item. I'll bet that someone saw that early handmade item and got a patent to make many. They aren't expensive, so anyone now can do the same kind of grill-cooking but with a manufactured item. It was called something like a "vertical roaster."
MORE TO COME IN THE COMING MONTHS REGARDING THE UNDETECTABLE HOMELESS AND HOW TO LIVE HAPPILY IN AN ALTERNATIVE "HOME." IT MIGHT JUST BE THE WAY TO LIVE AN INTERESTING LIFESTYLE IF ALL DOESN'T COME UP ROSES! Marjorie Bard
IF YOU ARE INTERESTED IN THIS TOPIC, PLEASE EMAIL ME…. islandr@goeaston.net
next chapter go to:
INVISIBLE
LIFESTYLE