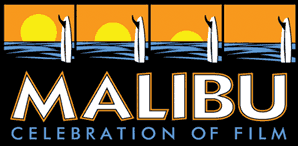 ANNOUNCES LINE UP OF AWARD-WINNING FEATURE FILMS
Opening Night Film honors FILMS'COOL' and The Motion Picture Fund with "Man in the Chair"

MALIBU, CA (September 4, 2007) – Malibu Celebration of Film announced its line-up of "The Best of The Best" from 2007 of award winning feature films for its 2nd Annual film showcase on Sept 28th – 30th in Malibu, CA. MCOF's opening night screening will feature "Man in the Chair," starring Christopher Plummer and Robert Wagner, directed by Michael Schroeder, the star-studded opening night will feature a special presentation hosted by The Motion Picture Fund and will take place at the Calamigos Ranch on Sept. 28th, 2007.

Executive Director Kim Jackson and Artistic Director Nancy Collet selected the "Best of the Best" of award-winning films from US and International festivals including AFI, Sundance, Toronto, Zlin International Film Festival, Netherlands Film Festival and more. 13 films from 7 countries are scheduled to screen and have collectively won 35 film festival awards in several major categories.

Films'COOL', The Celebration's high school and undergraduate new talent short film competition co-chaired by Amy Madigan & Ed Harris and hosted by Daniel Stern, kicks off the festival on Friday, Sept 28th at 10:00 AM at Pepperdine University's Smothers Theater.

MCOF is also screening retrospective films including "F For Fake", the last major film completed by Orson Welles and a silent film screening of "Heart O' The Hills", starring Mary Pickford, featuring a live score performed by The Malibu Coast Chamber Orchestra, conducted by Music Director Scott Hosfeld and performances by Maria Newman.

Says Jackson, "We're honored to have the opportunity to showcase such mindful and authentic storytelling."

The closing night features a special advance outdoor screening of "Sharkwater" directed by Rob Stewart, held under the full moon at Malibu's Bluffs Park. The closing night Green themed celebration at the legendary Malibu Inn Bar & Restaurant, honors MCOF's commitment to the environment and its partnership with The Hollywood Green Team


Films in the Narrative Category include:

BELLA (Mexico)
Alejandro Gomez Monteverde – Director
Starring Eduardo Verastegui, Tammy Blanchard, Manny Perez, Ali Landry
An emotional tale of self-discovery, two people whose lives are about to be changed forever discover that sometimes it takes losing it all to finally appreciate the things that truly matter.


CUTTIN DA MUSTARD (USA)
Reed R. McCants – Director
A comedy that chronicles the lives of young aspiring actors who battle slings and arrows in the process of creating a community theater company.

GRACE IS GONE (USA)
James Strouse – Director
Starring John Cusack
Upon hearing his wife was killed the Iraq war, a father takes his two daughters on a road trip.

LITTLE HEROES (Israel)
Itai Lev – Director
Starring Avigail Ariely, Tzion Baruch, Daniel Damidov
A group of four children go on an adventurous journey throughout Israel's scenic wilderness in hopes of finding some missing teens.

MAN IN THE CHAIR (USA)
Michael Schroeder – Director
Starring Christopher Plummer, Michael Angarano, M. Emmet Walsh,
Robert Wagner, Joshua Boyd
A rebellious 17 year old from a broken home is a fanatical film buff who longs to be an important cutting edge filmmaker. He gets the opportunity to pursue his dream when he enters a prestigious student competition, which offers the winner a scholarship to their Hollywood motion picture school.
Winner of Best Ensemble Cast and Best Director's Award at 2007 Method Fest

Best American Film at the 2007 Santa Barbara Film Festival

Best Feature Film at the 2007 Kent Film Festival

Audience Choice Award and Best Feature at 2007 Stony Brook Film Festival

Best Actor Christopher Plummer at 2007 Palm Beach International Film Festival

OWL AND THE SPARROW (Vietnam/USA)
Stephane Gauger – Director
Starring Cat Ly, The Lu Le, Han Thi Pham
In modern-day Saigon, three lonely strangers form a unique family as a ten-year old orphan plays matchmaker to a zookeeper and a beautiful flight attendant.

Visit their website for more information at: www.MCOF.org