Some Ran East...Some Ran West
They're All Running Around in the Cuckoo's Nest
On the fate and state of children in these United States
of America for the past decade to the present
Read I Ran West for more on the Saga that Benford Standley
has been on riding on in the name of children and youth for 40+ years


PRESENTS YET ANOTHER CHAPTER, IN YET ANOTHER YEAR,
IN YET ANOTHER DECADE AND NOW YET ANOTHER MILLENNIUM.

note to reader: This is a work in progress...these are
my rough chapters...as you read I am editing and
making many additions of my own writing and
more research on each page. My goal is to be
finished with the book for this Christmas 2019
WHEN ALL OF THE STATES FOR THE PAST
DECADE WILL BE ADDED.
CHAPTERS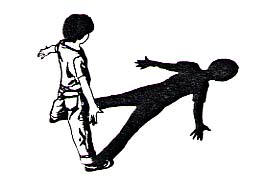 TRUTH IS LIKE A TORCH...
FROM IT WE SHIELD OUR EYES
FOR FEAR OF BEING BURNED

In Their Own Words
Poems and words from the streets

Down and out in L.A.
an ongoing saga of the homeless