---
"Sign sign everywere a sign...saying don't do this, don't do that."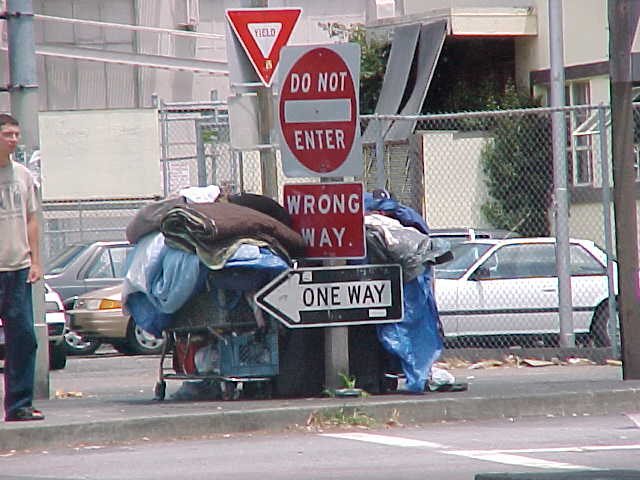 Truth is stranger than fiction

f
d

A review of homelessness in 50 cities found that in
virtually every city, the city's official estimated number
of homeless people greatly exceeded the number of
emergency shelter and transitional housing spaces
National Law Center on Homelessness and Poverty,




d
'

Research indicates that 40%
of homeless men have served
in the armed forces

National Coalition for the Homeless

Crackdown Demanded on Skid Row Camps
A group of downtown Los Angeles civic leaders and residents on Monday said the growing homeless
population on skid row is a public health and safety CATASTROPHE and proposed that the city
enact an anti-encampment ordinance and other measures to improve conditions...the number of
homeless living in SQUALOR on downtown streets--many with severe mental illnesses and addictions
--has reached CRISIS PROPORTIONS and is threatening downtown's economic revitalization.

We see figures that run from 15,000 to 30,000 homeless live on the 50 square blocks of downtown's
skid row.