KUD KID FOUNDATION
Homeless, Runaways, and Abused Children


f
This is a very important area of our projects, and we want to thank you for stopping by. We hope
that you will take the time to surf down and see more on some of the top organizations in the U.S.
working to help the lives of children, youth and women. In the Brave New World of the aftermath
of 911, and in the darkness of what we feel is the early dawn of WW III many of the charities in the
United States are going to need your help and donations...more than at anytime in the history of
most of our lives we need to give to the people that are trying to stem the tide.
West Multimedia is working on several projects

that will donate funds to help stem the tide...if you

might want to know why we are concerned please

visit the online book SOME RAN EAST...SOME RAN WEST

"TRUTH IS LIKE A TORCH... FROM IT WE SHIELD

OUR EYES FOR FEAR OF BEING BURNED"
in the sand

If your organization is trying to raise money or apply for a grant or

government funds, please go to SOME RAN EAST and you will

find all the research you need for justification for the money you need
Below are some of the organizations that
KUD KID FOUNDATION SUPPORTS...
GO TO VISIT THESE SITES...CONTACT THEM AND DONATE...TELL THEM WE SENT YOU

---
<![if !vml]><![endif]>

The Safe Side is dedicated to making kids safer. In addition to publishing

programs for kids and parents, the Company donates 10% of gross proceeds

from distribution to The National Center For Missing & Exploited Children.

This project is a must for parents. John Walsh is part of this great site...

This is one of our favorite organizations. Please pay their site a visit and again...
do what you can to help!!!!!!! Click below to see our Cyberbenefit that we
produced before Christmas of 1998
Cyberbenefit for Children of The Night
Produced by the StudioClub.com

---
Child Lures Prevention
Here you'll find the most effective personal safety resources available for parents, educators,
other professionals and most importantly, children. Based on author Kenneth Wooden's
original ground-breaking research, the comprehensive Child Lures Community Plan consists of:
1.Seminars for In-Service Training and Community Awareness
2.School Program for K-12
3.A Parent Guide
4.Television News Series
These personal safety resources are designed to prevent childhood sexual exploitation, abduction, Internet
crime, drug use and school violence. They are enthusiastically used by families, schools, law enforcement,
the U.S. military, health/medical officials, religious schools/youth groups, government agencies, and civic
organizations.
---


We are proud at the StudioClub.com to be associated with this great
organization, having worked with them since 1978.
click above to go to their site!!!!
Laura Huxley, is director and creator of
CHILDREN OUR ULTIMATE INVESTMENT
The greatest gifts life has to offer are sound health and good relationships--with ourselves, our associates, our environment.
Unfortunately both health and relationships are often undermined when we are totally dependent and most vulnerable: that
is, during conception, pregnancy, birth and the first five years of life. Consequently, the largest portion of human suffering--
illness, loneliness, delinquency, etc. would be greatly diminished if that period were lived in harmony and love. The well-being
of the world depends largely on the quality of the relationship between parents or parent substitutes and their children. If they
were to live in a loving state of consciousness, the benefit would be universal.
For more info click banner at the top or:
Call 323-461-8248
---

I love the work my friend John Walsh is doing and has done since that fateful day his son Adam
was taken to his death...what a bond now between these two humans...John and Adam Walsh. I
will always have the honor that I met and spent some time with Mr. Walsh, and proud we carry
some of the same crossed to bare. God Bless You John Walsh...
----------------------------------------------------------------------------------------------------------------------------------
<![if !vml]>

<![endif]>
Visit this site for incredible research and resources concerning
violent children and youth in the US. Learn more about Helen Smith, PhD
and her book and documentary on this tragic subject...do something to help.

--------------------------------------------------------------------------------------------------------------------------------------
Childhelp USA
1-800-4-A-Child
---
Klass Kids Foundation
A mile a minute...that is how fast a child can dissapear
The KlaasKids Foundation was established in 1994 to give
meaning to the death of twelve-year-old kidnap and murder victim
Polly Hannah Klaas and to create a legacy in her name that would
be protective of children for generations to come.
www.klaaskids.org

---

Project Cuddle
No baby deserves to die before he
or she has had the chance to live
Project Cuddle is the result of one woman's crusade to help prevent infants from being
abandoned. Debbe Magnussen and her husband Dave fostered over 30 drug-exposed
babies, while raising two biological children. They eventually adopted five beautiful little
ones. Thus, Project Cuddle's crisis line was formed from the living room of Debbe's
home, with the hope of ending baby abandonment.

click to go to their site
---
My Friends Place
My Friend's Place exists to provide the critical resources needed to help homeless youth learn
personal responsibility and move from the street to productive lives. From counseling and medical
attention to education and individual case management, My Friend's Place seeks to provide the
spark that awakens our clients to the possibilities of life beyond the street.
The Streets of Los Angeles are a very dangerous and scary place to be is you are an adult
can you imagine the help that a homless youth or runawy needs? My Friends Place is trying
to help...go to their site and help them!
323-462-4493
click to go to their site

---
LOS ANGELES YOUTH NETWORK (LAYN)
"Tonight, over 5,000 kids will seek shelter on our city streets...
LAYN/YFAM Mission Statement: YFAM empowers probation youth to be
responsible, self-sufficient individuals through nurturing, mentoring and
advocating. We instill hope, promote education and encourage healthy
relationships in a safe environment.
1754 Taft Ave., Los Angeles, California 90028
323-464-8466
One youth at a time, our youth leave home. They leave alcoholic and drug dependent families; homes where
physical and sexual abuses are as ordinary as breakfast. They do not always leave of their own volition.
Sometimes they are thrown out or abandoned on the street. Of the 12-20 year old runaways we see, most
of their parents never report them missing.

---

This year 35 million school children around the world--26 million in the
U.S.--will benefit from D.A.R.E. (Drug Abuse Resistance Education), the
highly acclaimed program that gives kids the skills they need to avoid
involvement in drugs, gangs, and violence. D.A.R.E. was founded in 1983
in Los Angeles and has proven so successful that it is now being
implemented in nearly 75 percent of our nation's school districts and in
more than 52 countries around the world. Vistit their site and do what
you can to help expose this organization to more and more children and youth
---

The year 2000 marked Childhelp USA's 41st year of service to
abused and neglected children. 2001 they established
CHILD HELP USA'S NATIONAL DAY OF HOPE
to raise awareness of the millions of children who suffer from
abuse in America each year. Childhelp USA believes it is
important to create hope for all of these suffering little souls.
To that end their national organization designated the first
Wednesday of April, each year, as the "National Day of Hope."
For more information you can request materials by contacting
DENISE BAILEY AT: 800-790-2445
their banner above for more info

---

Need we say more than UNICEF?
Visit them and do what you can to
HELP!!!!!!

---

dd

On Friday, June 3rd, 1988, at approximately 4:15 p.m., 7-year-old Amber Swartz,
daughter of slain Pinole Police Officer Floyd "Bernie" Swartz, asked to jump rope
in the front yard of the family home. Amber has not been seen since.
The Amber Foundation for Missing Children was founded on June 28th, 1988 and
is the oldest all-volunteer 501C3 Non-Profit Corporation of its kind in the US.
---

Working together to help keep our children safe.
Check out their site. They have many great programs to help find missing
children. Check out all the different areas of their site and their program.

---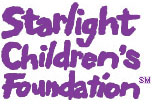 Brightening lives of seriously ill children.
Check out their StarKids Network, part of their ongoing commitment to explore
state-of-the art technologies that bring smile to seriously ill children and their loved ones.

---

Save the Children has touched the lives of millions of children and their
families around the world...with the help of caring people like you!
You can help stop the suffering and give deserving children in need a
better life today and hope for the future.

---


Children's Hospital Los Angeles
Their mission is to advance the health and well-being of children and adolescents
by integrating medical care, preventive serivces, medical education and research
in response to the needs of our community and in an atmosphere of love, compassion
and respect for people.

---



Homes & Services for Abused Children

Olive Crest was founded by Dr. Don and Lois Verleur with one home for four
teenage girls. Since that time, Olive Crest has grown to become one of the largest
networks of care and treatment for abused children in the state of California. More
than 10,000 at-risk children and their families have been served by the caring staff
and volunteers of Olive Crest.

---

Covenant House
click to visit them
is the largest privately-funded childcare agency in the United States
providing shelter and service to homeless and runaway youth. Located
in many cities and outside the US in Toronto, Vancouver, Guatemala,
Honduras, Mexico and Nicaragua.
SOME RAN EAST...SOME RAN WEST
CHAPTERS
IF YOU ARE A RUNAWAY, OR HAVE EXPERIENCED
BEING A RUNAWAY IN THE STREETS OF AMERICA, WE WOULD
HOPE THAT YOU PLEASE SEND TO US VIA EMAIL. IF POSSIBLE
GIVE US A eMail WHERE WE CAN FIND YOU IN THE FUTURE.

Do anything that you can to help these children and youth in need.
"TRUTH IS LIKE A TORCH...
FROM IT WE SHIELD OUR EYES
FOR FEAR OF BEING BURNED"
in the sand
In Their Own Words
Poems and words from the streets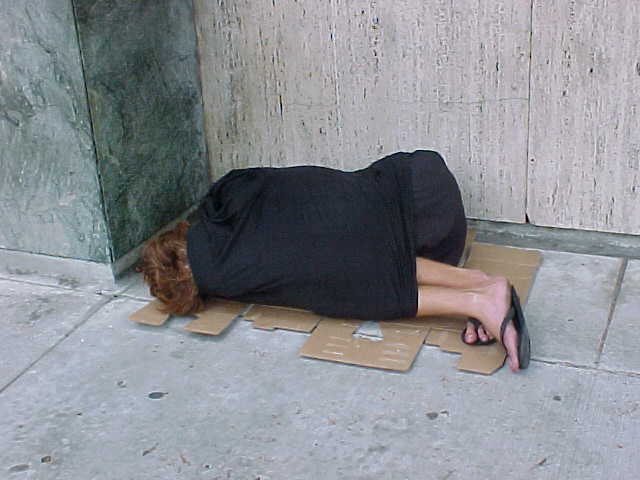 Down and out in L.A.
an ongoing saga of the homeless
Hey Mr. and Mrs. Bush
I found a few million left behind...
give me a call at 323-850-8919

SOME RESOURCES TO HELP WITH ONLINE SEX PROBLEMS AND CHILDREN