StudioClub.com paid visit

Where Jimmie Rodgers recorded in 1929,

and is how I met Paul Schwartz some years

back on that SingingBrakeman.com track...

A very magic time in the sound stage when Buffalo

Benford brought Aaron Neville, Dave Somerville and Buck

page in for interviews about Jimmie Rodgers. As a fact

in history, the Jimmie Rodger's song that Aaron recorded

for the Bob Dylan project and part of the documentary,

was recorded by Rodgers at this studio in 1930...
In the Studio 56 days we attended many great performances
in the Soundstage, some of the pictures are below...
HERE ARE SOME OF THE ACTS THAT HAVE RECORDED AT RADIO RECORDERS


d
Paul Schwartz and Priscilla Presley


Singer/songwriter
Jenna Music


Paul's on drums

Irvin Kershner and Paul...Irvin directed

Star Wars: Episode V - The Empire Strikes Back


Triana, Paul and Diana Rios from StudioClub.com

Paul was a co producer

with John Purdell in

56 Entertainment with

Frency Gauthier. John

has produced with the

likes of Poison and

Ozzy Osbourne

Frenchy was VP of

Creative Services at
Captial and EMI for

over 15 years.

Paul was Producer,
Percussion, Vocals (Background),
& Drums, on John Purdell's
HINDSITE CD

Hey we be turnin' Hollywood sideways
56 PRODUCTIONS


King Cotton


Paul can have his cake and eat it too


BUCK PAGE

performs at a Studio 56 night


Remi Cubacca


Maureena and friend


Cindy with friend


Dave Somerville founding member
world famous Diamonds and Hank Ballard,
who wrote "The Twist" and recently passed away.


Paul and Wendy


Diana Rios checks out the
board in Studio A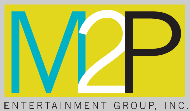 SEE MORE FUN WITH PAUL



Copyright © 1998-2008 Buffalo Benford Productions, LLC
ALL RIGHTS RESERVED

Please visit our Kud Kid Foundation helping our Nation's children and youth