"I thought that show was tremendous," Costello said. "Both Bob

Dylan and Merle Haggrad were absolutely at their peak. Bob has
a great new band. He's playing very intricate arrangements ...

Merle Haggard was funny as hell and sang like a bird. It was a

terrific complementary show of two people you admire."
Elvis Costello
My granddaughters are Ella and Tatum Standley, they live in Texas...This is the story that I can tell my

grandkids about...more on how it all came about down in the journal. Long story short...working with Bob

Dylan and Merle Haggard on a Jimmie Rodger's documentary...time goes by. Dylan calls Merle to go on

road with him. I get to go along on one of Merle's buses and we do 39 shows across America with Dylan.

I was the only digital movie and still camera on the tour...with pen in hand I documented a historic tour

with two great Icons. I was a hog in slop in hog heaven, you might say...

I kissed my two kids bye and hopped a train from Paso Robles, California up the central
coast to Seattle, Washington, where the Bob Dylan Spring tour with Merle Haggard and
Amos Lee was to set out for the two month 39 show tour. I boarded one of the Hag's buses

and went on a magical mystery tour

After 36 years in the entertainment and music business, I must say that I have never seen so
many standing ovations than I have seen for Bob Dylan and Merle Haggard... each and every
night of their Spring tour together. There has not been one show since the tour started two
months ago that a person was left setting after the end of the last song from each of the icons.

flash forward for news article...Sept. 2006...

Dylan's Swing Time Waltz in the Face of the Apocalypse

By PETER STONE BROWN

"In 2005 Dylan went on tour with Merle Haggard and his band The Strangers opening. To some it was an odd choice but to those who knew Haggard's music it wasn't. Haggard, like Dylan had explored all kinds of music, doing tribute albums to Jimmie Rodgers and Western Swing legend, Bob Wills, exploring New Orleans music and various theme albums. He led one of the tightest bands in country music, capable of playing any style. Haggard is also one of the best songwriters in country music and unfortunately best known for the anti-hippie, "Okie From Muskogee," which early on gave him the reputation as a hard-core right winger. The humorous thing about all this was by the time he toured with Dylan, he was an outspoken critic of the war in Iraq and of the Bush administration.

On that tour, Dylan's band changed dramatically. Longtime guitarist and multi-instrumentalist Larry Campbell departed and at first Dylan replaced him with three people including violinist Elana Fremerman, who had opened for the Dylan/Nelson tour the previous summer. I wondered if Dylan was nervous about Haggard's band and felt he had to bolster his own, with a twin fiddle attack to match Haggard's (Haggard plays fiddle in addition to guitar)."

Back to 2005 Dylan Hag tour...

After some searching around on the Internet I find that this Bob Dylan and Merle Haggard
tour might be kickin' up more dust than any music event in a long time. Kinda has the ring of
when Dylan went to Nashville and teamed up with Johnny Cash and the synergy between the
two not only created the Nashville Skyline album and brought much of the recording industry
to "tune town," but was a mark in the beginning of "country rock," that spurred the "outlaw"
movement and southern rock. Or, when Gram Parsons teamed up with the Byrds...and there
are some interesting links between Merle and Gram and Dylan and the Byrds.

Dream Tour For The Common Man
Tue, Feb 01 2005, Pollstar Magazine

The spirit of Woody Guthrie must be dusting off the old suitcases and getting ready to take to
the great highway again, with two of his most lauded musical descendants mounting a spring tour
of most West Coast dates so far.

Bob Dylan and Merle Haggard are kindred spirit singer/songwriters; one is country and the
other a little bit rock 'n' roll. These should be rollicking shows, with Bob bringing along his band
and Merle appearing with The Strangers. Amos Lee will come along for the ride as well.

Intimate theater gigs with two superstars of the caliber of Dylan and Haggard don't come around
very often, and most of the tour dates confirmed so far include extended runs. "The Bob
Show" kicks off March 7 with a three-night stand at Seattle's Paramount Theater and heads
down the West Coast, hitting Portland, Ore., Oakland, Los Angeles, Denver, Chicago on on East...

Ironies in the fire...paradoxes in the evolution of the life and times. As one writer put it in
an article, "Hearing Merle Haggard's combative, love-it-or-leave-it anthem "Fightin' Side of
Me" and Bob Dylan's primal, prophetic call-to-action "The Times They Are a Changin'" on
the same bill was one of many up-is-down, down-is-up, left is right and right is left moments
Monday night as the two music legends opened a five-night run at the Paramount in
Seattle, Washington."


A few star sightings around the Dylan Haggard Train:
Bruce Willis
Andy Garcia two nights
Kelsey Grammer
Richard Gere
Roger Waters
Ringo Star
Meg Ryan
Elvis Costello
Jack Nicholson
Paul Newman
Lucinda Williams
Peter Wolf
Don Knox
Tim McGraw
Ethan Hawk
William Defoe
Hammond Jr.
Faith Hill
Max Gail
Bonnie Raitt
Pierce Brosnan
Buck Owens
Bob Weir-Grateful Dead
Bill Krutzman-Grateful Dead
Ramblin' Jack Elliott
Rosanna Arquette
Jerry Seinfield
Natalie Cole
Rickey Phillips-- Styx
Jessica Lang
Stephen Wright
Richie Havens
Bill Walton
Donald Fagen-Steely Dan
xxx
"It sold out in hours just about everyplace," Haggard says. "It's a prestigious thing for me.
I'm thrilled." The 11-city 39 show theater tour is the first time these two outlaws have toured
together. However, Dylan has been on the road doing stadium shows with Merle's saddle
pal Willie Nelson. In talking about the teaming up with Dylan, Haggard said, "It's a real
honor, I probably wouldn't have done it with anybody else. I think our connection is real clear;
Jimmie Rodgers and Woody Guthrie influenced both of us. I just took it in one direction, he
took it in another. Now here we've come, full circle.

jjjjjJimmie Rodgers

Painting by Linda Standley-Anderson
Both artist are well known to have been influenced by, and are big fans of both Jimmie
Rodgers and Woody Guthrie. Both have done tribute albums to Jimmie Rodgers. Merle
released "Same Train, Different Time," in 1969. In the liner notes of the album it says,
"Like Willie Nelson, Haggard has found inspiration not mere monuments in the past
Here he must also have felt a kinship to Rodgers' constant wandering since there's a feel-
ing of both intensity and amusement to his versions of this material. Rodgers' songs may
romanticize loneliness and the hobo's life but Haggard knows that doesn't mean they
aren't true, at least in the right hands."

Dylan released in 1997, the compilation "The Songs of Jimmie Rodgers: A Tribute, with
Jimmie Rodgers songs on the CD by Jerry Garcia, Willie Nelson, Bono and many other
great stars...in the liner notes Dylan says, "Though he is claimed as The Father of
Country Music, the title is limiting and deceiving in light of today's country music and he
wouldn't have understood it. In his time, he was better known as "The Singing Brakeman"
or "Blue Yodeler" and hence in some circles, he has come to be known as the "Man Who
Started It All" which is more to the truth for he was a performer of force without precedent
with a sound as lonesome and mystical as it was dynamic. He gives hope to the van-
quished and humility to the mighty. Indeed, he sings not only among his bawdy, upbeat
blues and railroading songs, but also Tin Pan Alley trash and crooner lullabies as well.

Might find it interesting to note that the Dylan Tribute CD included "Hobo Bill's Last Ride,"
recorded with The Strangers, Haggard's band and Iris Dement. We might note another in-
teresting time these two icons brushed shoulders was back in 1969, when they appeared
on the Johnny Cash television show, at the Ryman Auditorium in Nashville, (known as the
"Mother Church"). Dylan and Cash sang "Girl From the North Country." Cash and Haggard
sang "Sing Me Back Home," a song Dylan is now doing in most every show, and many
times as a encore or the last song before the encore on the Dylan Haggard tour.

TRAIN CONNECTIONS...Haggard is an "Okie" if there ever was one, born there in 1934.
Dylan left Minnesota in 1961 on a journey to visit the Okie poet laureate Woody Guthrie in
New York, who was one of Merle's music heroes. One of Dylan's best albums is "Blood on
the Tracks," and one of the Hag's best albums some say is "My Love Affair With Trains."
Dylan has been known to sing Willie Nelson and Merle Haggard's "Pancho and Lefty. Bob
has been out on tour with Willie Nelson before boarding up with Merle on this train ride, well
really the tour is moving in two 18 wheeler trucks, one huge merchandise trailer, and six
tour busses, and the Dylan camp also travels in a jet from from some cities to the next gig.

Both are considered "outlaws"...Merle is a real one, having been given a full pardon in '72
by Gov. Ronald Reagan, for his misdeed of robbery. I would say that they are both poets
and troubadours of the common man, be it on the right or the left...or the millions that are
down the center and want a different world that either the left or right gives to the people
that just want to find and enjoy the "American Dream." Both artist walked off "The Ed
Sullivan Show." Both are total "troubadours"...both are mysterious, and two of the best
songwriters in music history.

Dylan has before, as now, had the guts to write with sensitivity and clarity about the times
that are changin'. He is a prolific artist who not only carefully reports the times and the in-
justices of the day, but continues to do so as the conditions of the world seem to continue
to worsen, and he does not lose his resolve to be a gadfly, if you will. One sees in the per-
formance his dedication to his music. It only seems fitting that he should take the position
of not only the artist, but the leader of this great band.

Merle Haggard was born on April 6, 1937 in Bakersfield, California, in the 30s Haggard's
parents migrated from the Dustbowl to "the land of milk and honey", California. Life was
hard, Haggard's dad was a railroad man and Haggard himself was born in a converted rail-
road boxcar, many of his great songs come from those times..."Mama's Hungry Eyes",
"California Cotton fields", "They're Tearin' The Labor Camps Down" and "The Way It Was
In '51". In 1957 he was sent to San Quentin prison for burglary, a Johnny Cash concert in
January of 1958 led him to join the prison band. Songs from his prison experiences include
"Sing Me Back Home," a song that Dylan is doing in many of the shows.

Haggard specializes in writing deceptively upbeat songs about the road, longing for a
woman, the bottle, the past, trains, ramblin' and the struggles of the rural working class.
He has the voice now, after all these hard years, of a Big Crosby to Lefty Frizelle, and he
can sing Jimmie Rodgers, Roger Miller, Johnny Cash, impersonations that will make you
set up and applause. "Okie" went double platinum in 120 days, and Haggard went on to
record forty number one hits to date. Many roads traveled from the time he hoped a freight
train at 11 years old.

My hat don't hang on the same nail too long.
My ears can't stand to hear the same old song.
An' I don't leave the highway long enough,
To bog down in the mud.
'Cos I've got ramblin' fever in my blood.

Caught this ramblin' fever long ago,
When I first heard a lonesome whistle blow.
If someone said I ever gave a damn,
Man, they damn sure told you wrong.
I've had ramblin' fever all along.

FROM RAMBLIN MAN BY MERLE HAGGARD

Writer in Jazz Magazine said, "Arguably the world's greatest living country music singer and
undeniably the greatest living country music songwriter, Merle Haggard has been writing,
recording and performing for over forty years. He's charted over forty number-one country
hits. While considered the most truly "country" of country artists, there has always been a
strong influence of blues and especially jazz music in the sound of Haggard and his virtuoso
group the Strangers."s well as his."


Legal Download
Music Online Mall




They're selling postcards of the hanging
They're painting the passports brown
The beauty parlor is filled with sailors
The circus is in town
Here comes the blind commissioner
They've got him in a trance
One hand is tied to the tight-rope walker
The other is in his pants
And the riot squad they're restless
They need somewhere to go
As Lady and I look out tonight

From Desolation Row

xx
What do we say about Bob Dylan? There has been over 50 books written about him, and
his Chronicles: Volume I is a great look at the man that has mastered music and transformed
and fused music and sounds since he arrived in New York from Hibbing. After his many
years as a troubadour and the book we understand more his passion for music. He is quick
to let others know he has been influenced by the likes of Jimmie Rodgers, Woody Guthrie,
Robert Johnson, Hank Williams, Joan Baez, Harry Belafonte and others. We know he was
born Robert Zimmer- man in Duluth in 1941, but he has reinvented him self so many times,
does anybody know who Bob Dylan is? And then there is the influence of Ramblin' Jack Elliott.

In his book he says, "Highway 61, the main thoroughfare of the country blues, begins about
where I came from…Duluth to be exact. I always felt like I'd started on it, always had been
on it and could go anywhere from it, even down into the deep Delta country. It was the same
road, full of the same contradictions, the same one-horse towns, the same spiritual ancestors
The Mississippi River, the bloodstream of the blues, also starts up from my neck of the woods
I was never too far away from any of it. It was my place in the universe, always felt like it was
in my blood." Dylan is doing a great rendition of "Highway 61" on this tour.

Highway 61 Revisited... Is considered one of Dylan's best works, it is a masterpiece of folk
and rock. The album was voted by Rolling Stone Magazine as the 4th of the best 500
Albums of all time. I always knew that there were some interesting things that happened
along this highway, so I Googled and found some...Highway 61 Revisited was Dylan's sixth
album released by Bob Dylan. Highway 61 stretches from New Orleans through Memphis
and Chicago through Hibbing, Minnesota, Dylan, is from Hibbing, he has much Mississippi
blues in the album. Dylan grew up in a small Minnesota town, and as a youth he loved the
blues and jazz coming up Highway 61. "Like a Rolling Stone" was on the album.

Robert Shelton, a Dylan biographer, said: "Highway 61 became I think to him a symbol of
freedom, a symbol of movement, a symbol of independence and a chance to get away from
a life he didn't want in that town." 1 Bessie Smith, the blues singer, died on Highway 61,
while Elvis Presley grew up in housing projects along it and Martin Luther King, Jr. was
shot on Highway 61.

Now the fifth daughter on the twelfth night
Told the first father that things weren't right
My complexion she said is much too white
He said come here and step into the light he says hmm you're right
Let me tell the second mother this has been done
But the second mother was with the seventh son
And they were both out on Highway 61.

Now the rovin' gambler he was very bored
He was tryin' to create a next world war
He found a promoter who nearly fell off the floor
He said I never engaged in this kind of thing before
But yes I think it can be very easily done
We'll just put some bleachers out in the sun
And have it on Highway 61.

In the spirit of Jack Kerouac, Robert left Hibbing in 1959 on a Greyhound bus bound for
Minneapolis, where he would introduce himself as Bob Dylan, and as many writers have
said over and over he continues to reinvent himself over and over again since that time...
and continues to cover ground with the passion he has for his music. This dedication I am
seeing first hand on this tour. From the stage hands, to the sound crew, lighting, security
and management. This is about the music and entertaining. Dylan is a pro. He is a
band leader. He is mysterious, and we love him for it. He is on a never ending tour, just
"like a rollin stone."

By the time they get to New York no telling what will change in music as we know it...


SEATTLE, WASHINGTON
Take me on a trip upon your magic swirlin' ship,
My senses have been stripped, my hands can't feel to grip,
My toes too numb to step, wait only for my boot heels
To be wanderin'.
I'm ready to go anywhere, I'm ready for to fade
Into my own parade, cast your dancing spell my way,
I promise to go under it.

Hey! Mr. Tambourine Man, play a song for me,
I'm not sleepy and there is no place I'm going to.
Hey! Mr. Tambourine Man, play a song for me,
In the jingle jangle morning I'll come followin' you.

FROM MR. TAMBOURINE MAN BY BOB DYLAN

Behind the curtains and the scene are the roadies, stage crew, sound and light guys
that make this business tick. They are in the cities before the bands pull into town.
While the band members are sleeping on the buses and in their hotel rooms, these
guys are unloading the two 18 wheeler trucks and setting up the stage, flying the sound,
hooking in the lights, hanging the curtain, setting up the drums and amps and getting

the stage ready for the boys to show up for sound check by 4 p.m. every afternoon.

The curtain opens on the Hag...

Haggard walks on stage dressed in black, including fedora, with his band The Strangers,
who have been on the road with him for over 4 decades, and having been voted the
"Touring Band of the Year," numerous times. Merle goes right into "Think I'll Just Stay
Here and Drink." Later he tells the crowd that he has the oldest touring bar band in the
world. We have nurses instead of roadies. He received 3 standing ovations before he
had finished the fifth song of the night.

"Vocally, Dylan's more guttural than ever, but he was also amazingly limber, playing his
roughness for both laughs and pathos on "The Man in Me" and rephrasing "Memphis Blues
Again" with an ascending stop-time melody that was less sardonic than wistful. And his
phrasing got especially loopy on "Mr. Tambourine Man": "In the jingle-uh- jangle-uh-morning-
ugh, I'll come-uh, following uh- yooouuu." For his second encore, Dylan tipped his hat to an
alleged co-writer with a lovely version of Haggard's "Sing Me Back Home," reported the
Seattle Times.

Sing Me Back Home

The warden led a prisoner down the hallway to his doom
I stood up to say good-bye like all the rest
And I heard him tell the warden just before he reached my cell
'Let my guitar playing friend do my request.' (Let him...)

Sing me back home with a song I used to hear
Make my old memories come alive
Take me away and turn back the years
Sing Me Back Home before I die

I recall last Sunday morning a choir from 'cross the street
Came to sing a few old gospel songs
And I heard him tell the singers 'There's a song my mama sang.
Can I hear once before we move along?'

Sing me back home, the song my mama sang
Make my old memories come alive
Take me away and turn back the years
Sing Me Back Home before I die

Sing Me Back Home before I die

Merle gets 3 standing ovations by the 5th song the first night in Seattle...You could see and
feel how much they appreciated his genius, even if not totally aware of his music before
the show, Merle went far to remind them that he has written a few songs and been down a
few roads himself. The audience would hang on his every word and were quick to give
him standing ovations, over and over through his performance with his touring band The
Strangers.

After Merle leaves the stage there's a 15 minute stage setup and the curtain opens on the
Bob Dylan show, with all the band members each night in semiformal outfits. Bob is
usually wearing a cowboy cut suit, boots and cowboy hat. At the same time these outlaws
are in Seattle, Paul Allen's (Bill Gates partner in Microsoft and a big music fan to say the
least) EMP Experience Music Project has a Dylan exhibit across town, to underscore to
his status as a literary icon and bestselling author.

In Seattle Dylan does several songs from 2001's "Love and Theft" album, with old hits
such as "Like A Rolling Stone," "All Along the Watchtower," "Watching the River Flow"
and "Mr. Tambourine Man." He opened with "Drifter's Escape." Dylan sang "The Man in
Me," from 1970's "New Morning" album, which was followed by "Stuck Inside of Mobile
With the Memphis Blues Again," with Don Herron's pedal steel guitar solo taking us to
another Dylan convergence in his music. Dylan and band also did "Moonlight" from the
"Love and Theft" CD, and the anti-war song "It's Alright, Ma (I'm Only Bleeding)," with
great response from the audience. Among the newer ones in set were "Honest With Me,"
Cat's in the Well," and "Sugar Baby."


March 7, 2005, Bob Dylan set list in Seattle, Washington
Drifter's Escape
The Man In Me
Stuck Inside Of Mobile With The Memphis Blues Again
Moonlight
It's Alright, Ma (I'm Only Bleeding)
I Don't Believe You (She Acts Like We Never Have Met)
Queen Jane Approximately
Cat's In The Well
Sugar Baby
Watching The River Flow
Mr. Tambourine Ma
Honest With Me

Like A Rolling Stone
All Along The Watchtower
Just starting in Seattle was the Bob Dylan's American Journey 1955 to 1965 Exhibit...at the EXPERIENCE MUSIC PROJECT
Pay visit to their website at: emplive.com
THE LEGENDS MEET...

I had helped get Merle on his bus after his performance, I was standing down by the bus,
Dylan's manager comes up to me and says that Dylan would like to meet Merle before he
goes on...can I have him at the stage door in about 4 minutes. Wow, I think "Merle is on bus
taking off his boots and Frank is somewhere backstage. So I call Frank and tell him that in
few minutes Jeff wants Merle out here to meet Dylan, he says, "thanks, be right there." I
jump on the bus and tell Merle that in less than 4 minutes that Dylan would like to meet you
out side at the stage door before he goes on.

Merle looks at me and says, "sure." He heads back of bus and puts his boots back on.
He and I walk to the doorway where Jeff said to bring Merle. Frank walks up, then like outa
nowhere Dylan is standing there. Dylan says, "Hey Haggard." Haggard says, "Hey Dylan."
They shake hands and Bob leans over to Merle and says, "Merle, sometime I want you to
teach me how to hop a freight train."

Working on a documentary called the Jimmie Rodgers Train I get a cold chill at Dylan
bringing up freight trains. I think of some other similar train tracks that these two have run
down together and at separate times. I am working with both Dylan and Haggard on the doc
about the "Singing Brakeman," Jimmie Rodgers, and am in hog heaven hearing the two
talk about freight trains. Many might not know, that Merle was born in a train car.

Dylan's band is getting great reviews. I would say they are one of the best bands in the
in the biz. Besides his tours with the Grateful Dead, Tom Petty and the Heartbreakers,
the Rolling Thunder Revue (including Roger McGuinn, Bobby Neuwirth and others), and the
most famous band linked with Dylan: The Band, Dylan has put together a very exciting
group that at times sounds like a country rock orchestra. Bob Wills is tapping his foot in
his grave at the the music that seems to revive out of this band.

The band now with the Bob Dylan show is with fabulous drummer George Recile, who has
worked on project with Rolling Stones' guitarist Keith Richards and other greats in the biz.
Stu Kimball is lead guitar, who joined last year. Kimball has performed on albums with Bob
Dylan, Bruce Springstein, Carly Simon, he from Austin and played with Stevie Ray and
Jimmie Vaughan. Donnie Herron is on banjo, violin, pedal steel and is from the Nashville
based BR5-49. Elana Fremerman - violin and fiddle is from Hot Club of Cowtown, might
say discovered when Dylan and Willie were doing shows together and her band was on
the shows. Tony Garnier is on bass and has played with Dylan longer than many musicians,
and comes from the great Bob Wills Texas style swing band Asleep at the Wheel. Dylan is
is on piano and harp.

When Ruthie says come see her
In her honky-tonk lagoon,
Where I can watch her waltz for free
'Neath her Panamanian moon.
An' I say, "Aw come on now,
You must know about my debutante."
An' she says, "Your debutante just knows what you need
But I know what you want."
Oh, Mama, can this really be the end,
To be stuck inside of Mobile
With the Memphis blues again.


THE STRANGERS...on the road for 40 years with Merle...Merle says they don't have
roadies, they have nurses. We have an ambulance that follows the bus...on this tour the
following Strangers are in the band. Long time drummer with the Strangers is Biff Adam,
on bass is Kevin Williams, Doug Colosio for eight years has been on piano. Tim

Howard on guitar, long time Stranger and a great steel player is Norm Hamlet, Norm

doubles as a bus driver for the band buss. On horn and sax is Don Markham, backup

singer is Theresa Haggard, Merle's wife. On fiddle and mandolin and from Dwight

Yokam's band is Scott Joss. Merle is on lead guitar and vocals. Frank, Fuzzy and

Noel have been keeping the show on the road, with 3 buses moving the troubadours

down the highway.

My hat don't hang on the same nail too long.
My ears can't stand to hear the same old song.
An' I don't leave the highway long enough,
To bog down in the mud.
'Cos I've got ramblin' fever in my blood.

Caught this ramblin' fever long ago,
When I first heard a lonesome whistle blow.
If someone said I ever gave a damn,
Man, they damn sure told you wrong.
I've had ramblin' fever all along.
Merle Haggard from Ramblin' Fever



First two shows both Bob and Merle hang in the wings and watch each other's shows. I can
see and I hear that their is a mutual energy going on, and there is a feeling that this is going
to be one heck of a tour. Merle is working on a new song...their is synergy in the room...

Merle told the audience that he was going to hang around his house for a few months and
got a call from Bob Dylan and said wanted me to play on some gigs from Seattle to New
York with him and I asked him, Why? Later Merle commented that at first he did not want
to go because the money was not good enough, Haggard says, "I'm Not an opening act."
They laugh, and Merle goes on with a song.

Tie die and deadheads, Seattle hipsters...Dylan stayed on the side of the stage and played
his piano and harmonica all night never picking up the guitar once. They love the show...
it is going to be hard for the critics to be critical from what I am seeing.

Tweedle-dee Dum and Tweedle-dee Dee
They're throwing knives into the tree
Two big bags of dead man's bones
Got their noses to the grindstones

Living in the Land of Nod
Trustin' their fate to the Hands of God
They pass by so silently
Tweedle-dee Dum and Tweedle-dee Dee

Well, they're going to the country, they're gonna retire
They're taking a streetcar named Desire
Looking in the window at the pecan pie
Lot of things they'd like they would never buy

Neither one gonna turn and run
They're making a voyage to the sun
"His Master's voice is calling me,"
Says Tweedle-dee Dum to Tweedle-dee Dee

Meet a few folks have tickets for 20 shows...tickets going for $200 to $300 bucks out front
of venue. Talk to a lady that is taking buses, getting rides, taking train to get to the shows
and then standing out front hoping for a free ticket. At Oakland she said she had seen
every show.
Streets next to Paramount blocked off for the trucks and buses of Dylan and the Hag to
park...great excitement around the movement...trucks, buses, crew, the union boys, security,
fans looking for a peek at the legends, or get some music memorabilia signed. There's
always a feeling of confusion and excitement around the backstage door from the time the
big trucks begin to unload until the band busses pull out for the next city.

We jump on the "ole gray mare"...head back to the hotel on the river. Merle, the band
Frank and Darrell go in hotel in rooms each night. I stay on the bus and have a bunk for
sleep, bunk to keep my stuff and the desk is my office thus far...great place to document
the tour from. Getting great pics of the road, the tour buses, trucks, and the venues...soon
we roll the cameras on more of the players on this Dylan and Haggard Track...I get a
room from time to time, and hang in the hotels and restaurants with the guys.


Amos Lee
Photo credit Michelle Di Frank

Reports back from Europe is that Amos Lee knocked them dead in

Amsterdam...and he is Los Angeles Bound in June...check out his

site for more information on this sweet guy and great talent...

The tour is being opened each night by Amos Lee, a singer-songwriter whose light blues
and folk style has a gentle and mystic sound. Each night when their is usually the noise of
the audience finding the way to their seats for the show, these folks get seated fast and
begin to enjoy the soft mellow voice and music of Amos Lee and his band. He is like a
young James Taylor, with some Dylan mixed in for those that like some comparisons.
Jaron Olevsky is on bass, Fred Berman on drums, Nate Skiles on guitar, mandolin
and trumpet.

Helping Amos Lee and band move down the road and stay up with Dylan and Haggard
is Hollace Detwiler as tour manager and Kenny Townsend is production manager.

I had the feelings after the first two shows that Dylan has some great country vibes going
on...beyond touring with Willie Nelson and now Merle Haggard and wearing cowboy boots
every night..I had thoughts back to when he did the Nashville Skyline album.

In 1969 Dylan joined up with another country legend, when he recorded Nashville Skyline
with Johnny Cash. Cash said about the album, "One that came out of that session was
"Girl from the North Country" -- was a guest song on Bob Dylan's album. Bob Dylan's ap-
pearance brought a great deal of attention to Nashville, a lot of attention that a lot of my
peers did not give him credit for, but still he brought a lot of attention on Nashville -- people
like him and people to follow who recorded songs in Nashville because Bob Dylan had..."
Charlie McCoy said, "It's probably the one biggest thing that ever happened to Nashville --
as a recording center of all kinds of music. Because after he came here, it was like people...
people in the rock music business all of a sudden said "Oh, wait a minute. Dylan went to
Nashville, so it must be okay to go there." Some say that "Nashville Skyline" was a full
fledged country album, and had the great "Lay Lady Lay," "To Be Alone With You," "I
Threw It All Away," "Tonight I'll Be Staying Here With You," and the duet with Johnny Cash.

Johnny wrote the following on the album:

This man can rhyme the tick of time
The edge of pain, the what of sane
And comprehend the good in men, the bad in men
Can feel the hate of fight, the love of right
And the creep of blight at the speed of light
The pain of dawn, the gone of gone
The end of friend, the end of end
By math of trend
What grip to hold what he is told
How long to hold, how strong to hold
How much to hold of what is told.
And Know
The yield of rend; the break of bend
The scar of mend
I'm proud to say that I know it,
Here-in is a hell of a poet.
And lots of other things
And lots of other things.
-- Johnny Cash

Bob Dylan and his complex relationship with the Byrds, Jim Dixon, Gram Parsons and the
Sweetheart of the Rodeo album were all beginning to set the stage for what would become
Country Rock. When Dylan went to Nashville the emergence was made and a sound that
is still alive today in the "new country music," that is seeing such popularity. When I hear
Dylan do "Mr. Tambourine Man," I think back to the hybrid sound that Dylan and Cash and
Gram Parsons and the Byrds were making and the musical dance and personal relation-
ships that were part of the chain of influence in those great musical times. Remember these
guys were influenced by bluegrass, music of Merle Travis, Jimmie Rodgers, Woody Guthrie
Ramblin' Jack Elliott and other country boys.

To add more wood to our irony in the fire, country great Haggard was a huge influence on
Gram Parsons and Chris Hillman. Parsons recorded his song "Somebody Else You've
Known" on Safe at Home (LHI, 1968) with the International Submarine Band. Later Parsons
and Hillman covered "Life in Prison" (on Sweetheart of the Rodeo with the Byrds), "Sing Me
Back Home" and "Tonight the Bottle Let Me Down" (on Sleepless Nights (A&M, 1976) with
the Flying Burrito Brothers). Jerry Garcia also did "Sing Me Back Home."

and the headlines read:

Dylan reinvents himself yet again, and makes it work

Dylan and Haggard have surreal old time

The Bob & Merle Show...Two legends roll into Oakland

Bob Dylan, Merle Haggard:
An engaging double shot of rock and country legends

Haggard strong, silent, but certainly not stoic

Bob Dylan takes a turn at country

Dylan, Haggard defy the years

Hear Him Out: After 40 years on the road,
Haggard still has a lot on his mind

Okie and the poet thrill the Pantages

Bob Dylan, Merle Haggard hit the Pantages

Kockin' on Haggard's door

Bob Dylan's latest guise: keyboardist




Haggard and the Strangers rehearse and sound check before the show

I watch the crew unload the 18 wheeler trucks. We park at the venue and the band goes
in for Dinner. The catering has been good. When we arrive their is usually a lunch like
spread out for crew and bands. Then at 5 each day the catering company sets up a
gourmet dinner for everybody. It is a fun time to hang with the crew and Amos Lee
and his band, The Strangers, and Dylan's band and crew and guests for Dinner.

Before the show Buck Owens comes on Merle's bus. They talk about old friends, the biz,
and Merle sings him a couple new songs he is working on. One he started writing the
other night during the first shows in Seattle. You can see the great friendship between
these two great legends. They talk about Jimmie Rodgers.


Merle plays Buck Owens a new song of Kris Kristofferson's he is doing.

Later Buck says, "Let's go see Dylan." The small group with Merle and Buck head back
to the backstage room where Dylan is with his band. I walk in right behind the two
country Icons...it was a great look of pleasure and surprise that was on Dylan's face when
he saw Haggard and Owens standing just in the door and side by side. Had the feelings
of some wild west old time movie with flashes to the future and back again. Buck has
taken Dylan one of his famous red, white and blue guitars to give to him. You can feel
the magic in the room with these three legends. Interesting to me that Dylan is doing a
Merle Haggard and a Buck Owens song in his show...musical synergy.

Bob Dylan, Merle Haggard and Buck Owens
picture by Karen Rotan

The warden led a prisoner down the hallway to his doom
I stood up to say good-bye like all the rest
And I heard him tell the warden just before he reached my cell
'Let my guitar playing friend do my request.' (Let him...)

Sing me back home with a song I used to hear
Make my old memories come alive
Take me away and turn back the years
Sing Me Back Home before I die

Dylan was singing Merle's SING ME BACK HOME nightly

Some paper in Springfield, MO says, "Merle Haggard seemed to be in very fine shape,
always a marvelous singer and picker and classy as country gets. His band, the Strangers,
remain impeccable. Look great and play like you'd expect. Excellent vibe throughout.
Merle Haggard and the Strangers are perhaps the highlight in terms of energy and connec-
tion with the audience. On this night, people stood up again and again as Merle cranked
out his classics. He has a presence on stage that is something to see. As the elder
statesman in this Show, I suppose he knows he has to set the standard."


The first thing I remember knowing,
Was a lonesome whistle blowing,
And a young un's dream of growing up to ride;
On a freight train leaving town,
Not knowing where I'm bound,
No-one could change my mind but Mama tried.
One and only rebel child,
From a family, meek and mild:
My Mama seemed to know what lay in store.
Despite all my Sunday learning,
Towards the bad, I kept on turning.
'Til Mama couldn't hold me anymore.

And I turned twenty-one in prison doing life without parole.
No-one could steer me right but Mama tried, Mama tried.
Mama tried to raise me better, but her pleading, I denied.
That leaves only me to blame 'cos Mama tried. MERLE HAGGARD

The red velvet curtain backdrop is beautiful and the show's shows lighting is very profes-
sional, while the sound men fight to find just the right mix in the art theaters. During one
song Merle stopped and said, "You know these theaters are built for a man to set on a
stool here on stage with a Martin guitar and sing and play, and the entire audience can
hear him, then we come in here with all this electricity and f____ it up." The audience
claps in approval. However after the Seattle show the sound guys had seemed to have
all their problems worked out.

Merle said, "I quit smokin' weed in 1992, but being here in Oregon I might start again.
You got a fine state here. That stuff might not make you live longer if you quit, but it will
seem like it." Then he went into "Ramblin' Fever."

Dylan starts his show with "Maggies Farm"...Standing backstage you see how serious
the band, crew and Dylan are about the show and the music. Professional is the order
of the night. After some thirty plus years in the music biz I have never seen a show with
so many standing ovations. During the music dead silence, and more standing ovations
than you can shake a stick at.

I ain't gonna work on Maggie's farm no more.
No, I ain't gonna work on Maggie's farm no more.
Well, I try my best
To be just like I am,
But everybody wants you
To be just like them.
They sing while you slave and I just get bored.
I ain't gonna work on Maggie's farm no more.

Great "Wild West" feeling in the music. Dylan is doing some boot skootin'..."Highway 61"
and they roar by the second note and they have the flashbacks remembering how the
Grateful Dead would not know what song Jerry was going to play, but by the second note
they were playing the song he chose. Haggard is himself playing without a set list and the
band has after all the years a second sense, when it comes to Mr. Haggard and the next
song he wants to play. By the second note...they all got it.

Donnie Herron on steel in Bob's band and the sound is giving me a feeling beyond Jerry
Garcia in the New Riders of the Purple Sage, which really came about as a creation of
jam sessions when he had gotten him a new steel guitar in Hawaii, what many called
psychedelic country, and the sound that came out when Gram Parsons with JD Mannis
on steel in the Sweetheart of the Rodeo album, that history may someday mark as the be-
ginning of "country rock," or when Jimmie Rodgers began to introduce the steel guitar into
music in the early days with Billy Burks on steel. The rock/country/western sound of the
steel blending with the violin/ fiddle of Elana Fremerman are giving such great rearrang-
ements to "Just Like a Woman" and an especially delicate "Girl of the North Country."

The audiences have been a mix of old and young, cowboys in hats, hippies in tie-dies,
deadheads, Dylan devotees, and "A" list celebs. Many baby boomers bringing their kids
to see the icon that they have known and loved for several decades and Haggard fans.
This has no doubt opened a new market of fans by the tens of thousands to Merle Hag-
gard and Dylan again recreates himself as he has done since the days he was singing
Woody Guthrie songs and playing in the coffee houses in New York.

Life is like a mountain railroad
With an engineer that's brave
We must make the run successful
From the cradle to the grave

Watch the curves, the fills, and tunnels
Never falter, never fail
Keep your hand upon the throttle
And your eyes upon the rail Haggard

As a backstage observer I must say that with the Dylan and Haggard bands and crew it is
the music and the job that are important. No party backstage. There is a show to do.
The Haggard team is a little more relaxed with a certain amount of backstage guest on
the stage and in and out of his bus through the night. Both men have shown their commint-
ment to their music and are there to perform. Has been a very smooth connection between
the Dylan camp, the Haggard Camp and the UPSTAGE boys running the lights, sound and
production of the project.

On stage and in interviews Haggard said, "Dylan is the Marlon Brando of music." One
show he said, "Dylan is Einstein...man this guy is a genius." He has called him "the great
Bob Dylan," and points out that he is just the opening act, and just a bar band and not used
to such big cultured audiences.

The stage and dress of the bands has been very eloquent, which is irony for two known
rebels and outlaws to be dressed dressed to kill, with their bands as well wearing great
looking "western" style clothes, the Dylan gang being a little more dapper in his black
western wear and wearing a black cowboy hat with a cowboy image it is said he has
been adorning for a couple of years now.

The set design with the red velvet curtain, a background later of stars and then the Dylan
logo with a sense of majesty and royalty. As they stood on stage each night with their
no bow, no thanks stance as the curtain closed gave me a feeling a some modern day
Shakespeare actor/musicians that just gave the performance of their life, and they knew it,
and Dylan takes the prize fighter stance looking at the audience like they are some
strangers on a future wild west town, and they might draw guns at the drop of a hat.

ALL ALONG THE WATCHTOWER
ss


"Hey, were one step from being homeless...
we got a backstage pass...the circus is in town."
As the rodies will come into each town like a circus on the road...set up the tent for the Bob Dylan
Show. Stay tuned for more on this great part of the production. These roadies, bus and truck
drivers give much to the energy of the tour...in fact without them....well Bob and Merle have to just
play in Honky Tonks...

Paramount Theater in Oakland, California

By the Oakland shows the national press have picked up on the tour with United Press, the
Hollywood Reporter, Variety Magazine, Associate Press, Reuters, and all the local papers
giving coverage to the show. We feel like the shows up untill LA will be the rehearsal and the
real tour begins in Los Angels at the Pantages Theater.

Oakland, California shows at the beautiful Paramount Theater on March 14, 2005. Bonnie
Raite is backstage, and Pearce Brosdan, Bob Weir and Bill Krutzman of the Grateful Dead,
the one and only Ramblin' Jack Elliott. The set list for the show is:

Drifter's Escape
It's All Over Now, Baby Blue
Tweedle Dee & Tweedle Dum
The Man In Me (Bob was center stage with just his harp - no piano)
Highway 61 Revisited
Can't Wait
Stuck Inside Of Mobile With The Memphis Blues Again
Under The Red Sky
Bye And Bye (Donnie on violin)
Honest With Me
Mr. Tambourine Man
Summer Days
(encore)
A-11 (song by Hank Cochran) and cut by Buck Owens
All Along The Watchtower

I am setting backstage with Ramblin' Jack Elliott and Bob Weir comes over showing some
excitement. After Jack introduces us, Weir tells Jack, "Wow, Jack I just met Merle Haggard."
Weir had gone out front to the merchandise booth and bought a Haggard CD. Backstage
was a feel of time past and future with Bob Weir and Bill Krutzman of the Greateful Dead,
Bonnie Raitt, actor Pearce Brosden, the CEO of the Jerry Garcia estate, managers for
Aaron Neville, TV/video producer Len Del Amico...Dylan waves to Ramblin' Jack as they
lead him to the stage.

In all the shows, Dylan has been playing a portable keyboard and standing crouched into
the microphone sometimes making moves of a band leader and sometimes dancing to the
music. Each time he picks up the harmonica the crowd applauds, sometimes while doing
his harmonica solos he will leave his curled position behind the mic and take center stage.

Joel Selvin, San Fran Chronicle Senior Pop Music Critic said, "Now that he is a piano
player, he has adopted a new singing style, too. Crooning and pushing his voice hard at
the same time, Dylan made little turns into his upper register, tiny melodic burnishes that
finished lines unexpectedly. He needs that surprise. He pushes at the boundaries of ex-
pectation and, if the result is sometimes chaos, it's impossible to tell it he is the master of
his own destiny on-stage or just hanging on for dear life."

"Haggard gave a smooth, assured demonstration of the high art of honky-tonk singing,
bringing along an extraordinarily efficient troupe he called "a polished beer-joint band."
Haggard, 67, knows that nuance is the highest aspiration of art and he invested a
vacuous pop song such as "Unforgettable"...when it came to playing, though, he was all
business. he opened with a 20 minute volley of song after song before stopping to say,
"Hello, I'm Merle Haggard." The crowd exploded into a standing ovation. He played a
dozen of his own hits, but closed with songs from his heros, Jimmie Rodgers and Bob Wills."
SAN FRANCISCO TRIBUNE

It's four a.m. in New York City three a.m. in Dallas
The night is still early here in Frisco
Market street's still going the same old shows are showing
And I'm still all alone here in Frisco

They say it's raining in Chicago and it's cold and clear in Denver
Been windy all night long here in Frisco
Troley cars are clinging the big Bay Town's swinging
And I'm still all alone here in Frisco HAGGARD\

LOS ANGELES

Dylan, Haggard defy the year...
Okie and the poet thrill the Pantages--LA Times

Besides Merle Haggard telling the sell out audience at the grand Pantages Theater in Los
Angeles that, "There is something that Bob and I have in common, we are big fans of
Jimmie Rodgers (the Singing Brakeman)," and to add to the "train" mystique of the tour,
the LA Times had the following, "With a lineup that includes flashy Elana Fremerman on
violin and Donnie Herron on banjo and pedal steel guitar, Dylan and the six-piece unit
roared with the fury of a LOCOMOTIVE, BARRELING DOWN THE TRACKS SO FAST,
that if you missed a note or a vocal line you'd be run over." And, "...or when he (Dylan)
turned "The Times They Are A-Changin" inside out to make the folk tune into a
MODERN LOCOMOTIVE EXPRESS."

Merle has some 40 number one country hits to draw from and countless other songs that
hs does of his favorites Lefty Frizzle, Jimmie Rodgers, Buck Owens, and others. At the
opening show at the Pantages he did Grammy winning song "Mama Tried," "Silver Wings"
and "The Bottle Let Me Down."

LOS ANGELES (Hollywood Reporter) Merle Haggard says he didn't want to go on tour with Bob
Dylan at first. The money wasn't good enough, Haggard says. "I'm not an opening act."

The country titan changed his mind after he watched the film "Runaway Jury." Its soundtrack
includes Norah Jones' version of Dylan's "Heart of Mine." That affecting performance got
Haggard thinking. "I said, f---, I guess I'll have to go with him," he says, in his ever-blunt way.

Haggard joked often with the audience and poked fun at his band the Strangers, and him-
self for a missed note or lyric during the show. He goofed on "Okie From Muskogee," then
he stopped mid-song and told the audience he had a "senior moment." He also mentioned
his mentioned his memory lapse on favorite pastime he shared with his friend Willie Nelson.
"Me and Willie can't remember anything," Haggard said, "But we love everybody."

About Merle The LA Voice said, "Merle Haggard strode out to respectful applause which
continued throughout his set. I didn't expect a lot from him, but he quickly laid to rest any
doubt as to his considerable talents. His voice is in as fine a form as one would want from a
country singer, and that's saying a lot. He also took most of the guitar solos himself. The
monologues were funny and self deprecating, and he stopped songs midway often to joke
and tease his band mates ("the oldest bar band in the world"). They were cut off after play-
ing a snippet of a song about the benefits of marijuana; Haggard explained that he didn't
have the motivation to finish writing it."

In LA some front section seats were selling for a grand. I go outside before Merle goes on
and climb on his bus and there is Ringo Star, wow. We would also see Jack Nicholson, Tim
McGraw and Faith Hill that night on Merle's bus. The night that Merle did not sing "Unfor-
gettable" Natile Cole was in the audience. A few nights later Merle said he could kick
himself in the butt for not knowing she was there. Nat King Cole and Bing Crosby being
among his key influences in music, you could hear him crooning' for sure.

Wish I was down on some blue bayou,
With a bamboo cane stuck in the sand.
But the road I'm on, don't seem to go there,
So I just dream, keep on bein' the way I am.
Wish I enjoyed what makes my living,
Did what I do with a willin' hand.
Some would run, ah, but that ain't like me.
So I just dream and keep on bein' the way I am.

For those that were of the mind set that Merle was from the establishment because of the
song he wrote for his dad, "Okie From Muskogee," he reinvented himself with numerous
references to his love for marijuana in his 55 minute set, and received a great ovation for
his song about growing old, "I wish I could Be 30 Again." The LA Weekly had the state-
ment, "The ironical nature of Bob Dylan choosing the Okie from Muskogee as tour mate is
inescapable, particularly as it can be persuasively argued that Haggard is the perfected
and superior artist: a vocalist of illimitable sensitivity, a lyricist of dazzling reach and ex-
pressive power, and a guitarist capable of both mule-kick impact and angelic restraint...The
influence Haggard has had on several generations of players is demonstrably greater than
Zim's--there are a small army of arena-level performers who owe Haggard a vast debt..."

One writer said about Dylan's band, "His backing band proved adept at roadhouse rocking,
country-tinged maneuvers and blues styling...The group tore it up during the ramshackle
boogie of "Highway 61 Revisited" and later shifted into swing mode for the jumping
"Summer Days."
March 21, 2005
Drifter's Escape
The Times They Are A-Changin'
Tweedle Dee & Tweedle Dum
Just Like A Woman
High Water (For Charley Patton)
Down Along The Cove
Moonlight
Highway 61 Revisited
Love Sick
Honest With Me
Girl Of The North Country
Summer Days
(encore)

Sing Me Back Home
All Along The Watchtower

March 22, 2005
Drifter's Escape
You Ain't Goin' Nowhere
Tweedle Dee & Tweedle Dum
Under The Red Sky
It's Alright, Ma (I'm Only Bleeding)
Down Along The Cove
Floater (Too Much To Ask)
Highway 61 Revisited
This Wheel's On Fire
Honest With Me
Masters Of War
Summer Days
(encore)

Rainy Day Women #12 & 35
All Along The Watchtower

March 23, 2005
To Be Alone With You
Tonight I'll Be Staying Here With You
Lonesome Day Blues
Stuck Inside Of Mobile With The
Memphis Blues Again
Man In The Long Black Coat
Highway 61 Revisited
Ballad Of Hollis Brown
Down Along The Cove
Bye And Bye
Honest With Me
Mr. Tambourine Man
Summer Days
(encore)

Forever Young
All Along The Watchtower

llk
March 25, 2005

Cat's In The Well
Señor (Tales Of Yankee Power)
Tweedle Dee & Tweedle Dum
Shooting Star
Things Have Changed
Down Along The Cove
Make You Feel My Love
Highway 61 Revisited
Standing In The Doorway
Honest With Me
Every Grain Of Sand
Summer Days
(encore)

Don't Think Twice, It's All Right
All Along The Watchtower

March 26, 2005

Maggie's Farm
If You See Her, Say Hello
It's Alright, Ma (I'm Only Bleeding)
Tweedle Dee & Tweedle Dum
Girl Of The North Country (acoustic)
High Water (For Charley Patton)
Stuck Inside Of Mobile With The Memphis Blues Again
Sugar Baby (acoustic)
Floater (Too Much To Ask)
Honest With Me
Ballad Of Hollis Brown (acoustic)
Summer Days
(encore)

Mississippi
All Along The Watchtower

"The curtain raised the ultimate time on Bob Dylan And His Band, who stood with six-guns
a-blazin', firing "Drifter's Escape" at the folks gathered there," a writer doing a review on
Bob's website said. The LA Times said, "Bob Dylan and Merle Haggard are such masters
of their craft that they make it hard for critics not to look like pushovers, especially at the
concert as warm and frequently thrilling as the freewheeling one they put on Monday at the
Pantages Theatre in Los Angeles."


Come senators, congressmen
Please heed the call
Don't stand in the doorway
Don't block up the hall
For he that gets hurt
Will be he who has stalled
There's a battle outside
And it is ragin'.
It'll soon shake your windows
And rattle your walls
For the times they are a-changin'.


At 63, Dylan is the ultimate self-revisionist, always toying with his songs and altering his phrasing for unpre-
dictable dips, rises and punctuation. He spent most of the time behind an upright piano, leaning over into the
microphone and occasionally blowing his distinctively ragged harmonica.

The latest edition of his backing band proved adept at roadhouse rocking, country-tinged maneuvers and
blues stylings. All the guys were decked out in gray suits, a contrast to Dylan's black Western wear. The
group tore it up during the ramshackle boogie of "Highway 61 Revisited" and later shifted into swing mode
for the jumping "Summer Days." HOLLYWOOD REPORT



The sell out shows at the Pantages are over, and Merle's bus is the first to leave, followed by
the band bus on their way out of LA to head down route 66 bound for Denver, Colorado.
The Dylan camp will fly and the trucks begin to load the stage, sound and lights in the
two 18-wheel trucks for the trip to Denver.
MORE HAG PICS

No sir I'm not homeless,
My home is in the street.
I'm not some lonely person down there,
Beggin' round your feet.
Somehow we stay warm and cozy.
Huddled in the wind.
No sir I'm not homeless,
We just need a house to put it in.

HAGGARD
Once upon a time you dressed so fine
You threw the bums a dime in your prime, didn't you?
People'd call, say, "Beware doll, you're bound to fall"
You thought they were all kiddin' you
You used to laugh about
Everybody that was hangin' out
Now you don't talk so loud
Now you don't seem so proud
About having to be scrounging for your next meal.

How does it feel
How does it feel
To be without a home
Like a complete unknown
Like a rolling stone
Check out some of what is going on at Merle's Happy Fish Ranch...

more on Merle at MerleHaggard.com

Movin' On

Big wheel's rollin'; Big wheel's rollin', movin' on.
Big wheel's rollin'; gotta keep 'em goin'.
Big wheel's rollin', movin' on.
The white line is a lifeline to the nation.
And men like Kix and Ronnie make it move.
Livin' like a gipsy, always on the go.
Doin' what they best know how to do.
Jammin' gears has got to be a fever.
'Cos men become addicted to the grind. (The grind.)
It takes a special breed to be a truck drivin' man,
And a steady hand to pull that load behind. The Hag...
DD
See more from

Buffalo Benford Productions, LLC
cc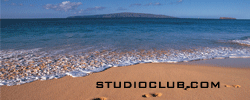 © 1998-2010 Buffalo Benford Productions, LLC All Rights Reserved.
Photographs the property of StudioClub.com, if interested
in photo use, advertising or comments please email us...
CONTACT US