The folk stage will also be graced by one of the best known musical artists to emerge from Santa Fe,
New Mexico...folk singer/songwriter Eliza Gilkyson. she has recorded several successful albums over
the last ten years including "Pilgrims", featuring her mesmerizing single "Calling All Angeles" which
reached #2 on the Triple-A radio charts. Her newest release is called "Redemption Road" and is garnering
some outstanding reviews. Eliza has toured and recorded with a number of notable artists including:
Ladysmith Black Mambazo, Bonnie Raitt, Mary Chapin Carpenter and Dan Fogelberg.
Eliza is a fourth generation artist. Her father, Terry Gilkyson, had a number of hits including "Greenfields"
and "The Bard Necessities" from he Disney classic "Jungle Book", as well as "memories Are Made Of
This" a hit for Dean Martin. Her brother Tony Gilkyson is a member of the seminal alternative band "X".
In describing Eliza's "Pilgrims" the Dallas Observer review said, "The breathy, lingual folk-poetry of Suzanne
Vega, the humanistic personal-politic of Joni Mitchell, and the emotive torch of Billie Holliday."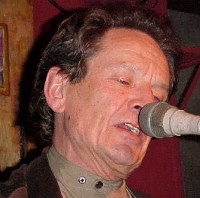 HAMILTON CAMP
Hamilton Camp died suddenly on October 2, 2005. He is survived by 6 children and 13 grandchildren.
Hamilton's career in music goes back four and a half decades, to his initial association with Bob Gibson. Brought together by Albert Grossman, a master at identifying musical talent (Bob Dylan, Gordon Lightfoot, Peter, Paul and Mary, the Canadian duo Ian and Sylvia, as well as Bob Gibson and Bob Camp were in his "stable" at roughly the same time), Hamilton performed with Bob Gibson at the 1960 Newport Folk Festival, and they then went on to many performances together at the Gate Of Horn, a Chicago folk club. Performing then as Bob Camp, he and Gibson recorded one of the most influential folk albums of its time, "Gibson and Camp at the Gate of Horn", recorded in April, 1961. Their song, "You Can Tell The World", was picked up by Simon and Garfunkel and appears on their first album, Wednesday Morning, 3AM. "Well, Well, Well" was recorded by Peter, Paul and Mary and Ian and Sylvia.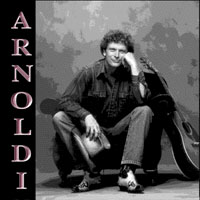 Paul Arnoldi
Paul Arnoldi brought his special brand of folk music to the Cafe' Danssa stage. Paul's folk singing career
spans back to the 1960s. He recorded his first album in 1967 "A One Note Man", with the title song
being recorded by The Young Bloods and by Swanp Water. He has performed at places like The Gaslight
Cafe, The Club 47, The Unicorn and the Loft in the East coast, then headed for the Bay area where he did
the folk scene there, before moving to L.A. where he did venues like McCabes, The Icehouse, The
Troubadour, The Ashgrove and Cafe Largo. Paul has played in a bluegrass band and played a jug in a jug
band. He has been called a happy cross between Bob Dylan and Roger Miller. His new CD release is
called "Arnoldi". His music and presence the opening night for the COFFEE HOUSE FOLK STAGE was
great.