I have had a few great times with Miranda

Lambert...we first met in Oregon where she

met her music idol Merle Haggard. Below

are some pictures from that day where Merle

was also performing and Miranda and her dad

Rick met the Hag...stay tuned to see more of

Miranda and the music trails that she is cutting...

"Country music's contemporary, more flamboyant side reared its head in performances by Big & Rich, Rascal Flatts, Bon Jovi andLindale native Miranda Lambert. Lambert lost the new-artist Horizon Award to Dierks Bentley." Star Telegram

"Some performances were outright rock songs: in particular, Miranda Lambert, a raw-voiced 22-year-old singer, vowed fiery revenge in "Kerosene," As usual, the CMA Awards show telecast was full of fiery performances, none hotter

than the one turned in by Horizon Award nominee Miranda Lambert." New York Times
| | | |
| --- | --- | --- |
| Miranda and her dad Rick Lambert chat with the Hag | | |
Lambert's album, Kerosene, made its debut atop the country charts in March. More than 30 weeks later, it has sold nearly 300,000 units,
its sales increasing recently as overall sales of albums on the chart have declined. Lambert's previous singles, Me and Charlie Talking
and Bring Me Down, both failed to crack the country top 20, but the album's title track, currently at No. 37 on Billboard after six weeks,
is her fastest-rising single yet. She should get another boost in January, when she starts touring with George Strait. Lambert, who opened
a string of dates for Keith Urban in the fall, recalls attending Strait concerts four consecutive years as a teenager.
Miranda meets her music hero and he signs her guitar...Miranda

sez that her long time dream has been to meet Merle Haggard

CHECK OUT MIRANDA'S SITE AT MirandaLambert.com
Please visit Kud Kid Foundation helping our Nation's children and youth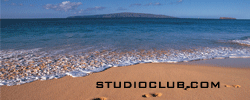 Copyright © 1978-2007 studioclub.com. All rights reserved

Buffalo Benford Productions, LLC
Photographs are the property of Benford Standley, if interested in photo use,
advertising or comments please email studioclubnews@yahoo.com